Restaurants & bars
International Cuisine and Mixology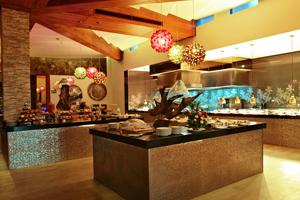 La Laguna
International Selection
With laid-back style for a casual breakfast, lunch or dinner, La Laguna serves an extensive buffet with many kinds of international cuisine from across the globe, as well as live cooking stations where our chefs prepare made-to-order dishes right before your eyes.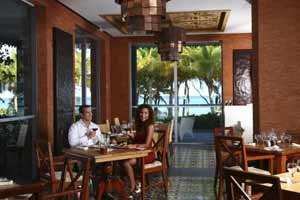 Los Lirios
Exclusive for Royal Elite members.
Enjoy an international breakfast in an exclusive location overlooking the sea.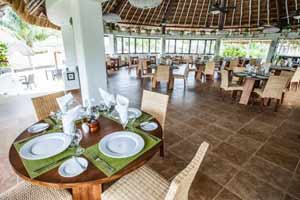 Salvia
Healthy Snacks
Salvia is a healthy snack bar set beside the beach and offering stunning views of the Caribbean waters, and white sands of the Riviera Maya.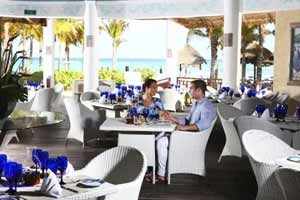 La Riviera
Mediterranean
La Riviera restaurant has lovely beachside views, the ideal setting for a calm and serene evening with a menu of delicious Mediterranean-inspired cuisine including seafood dishes and much more.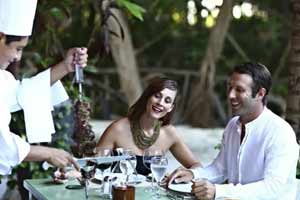 Fogo de Brazil
Brazilian Rodizio
Fogo de Brazil is a traditional Brazilian rodizio-style restaurant where the waiters bring skewers of juicy and flavorful cuts of steak, pork, sausages and more right to your table. You can also complement your dinner by choosing all-you-can-eat side dishes from the buffet.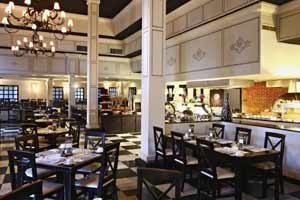 La Toscana
International & Italian
Indulge in classic Italian cuisine like pastas, pizzas, desserts and so much more in an elegant setting. La Toscana features international & Italian buffets for breakfast and lunch, and in the evenings you'll find à la carte service for dinner.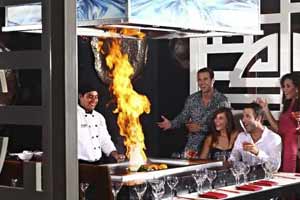 El Templo
Oriental
The beautiful and contemporary El Templo restaurant has traditional Japanese teppanyaki service, where your chef prepares your dinner right on your table with plenty of tricks and surprises. Here, you'll get to experience a variety of Asian flavors throughout your dinner.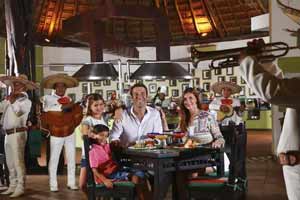 Las Mascaras
Mexican
Enjoy your meal under the massive palapa roof of Las Máscaras, where you'll find a beautiful buffet laid out with authentic Mexican dishes, an absolute must during any Mexico vacation. This restaurant also features a collection of colorful Mexican masks and artwork.
L'Elefant
Cocktails & Coffee
L'Elefant is located between the main lobby and our Cenote Cristalino, great for socializing over cocktails or coffee.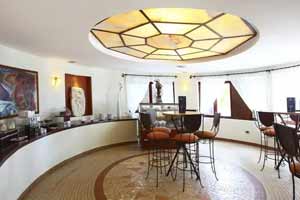 Oceanfront Clubhouse
Select Club
Exclusive fot Select Club Adults Only guests, this clubhouse located in the Select Club section of our beach. This space features a Premium bar, snacks, concierge, lockers, showers, a reading area, a living room with TV and videogames, and free WiFi access.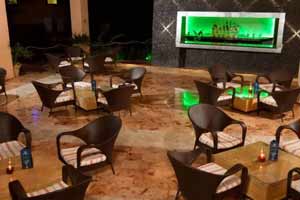 Theater Bar
Drinks & Cocktails
Grab a drink during the nightly shows thanks to this bar, located at our open-air theater terrace.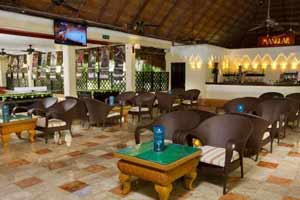 El Manglar
Drinks & Cocktails
Watch the big game, play a game of pool, or just kick back with a drink at our sports bar, offering a terrace with charming views of the river and mangrove.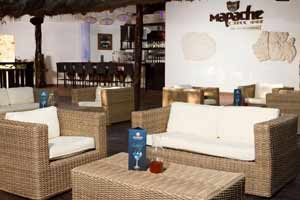 El Mapache
Drinks & Cocktails
Facing the lush mangrove and beautiful river, this outdoor bar offers an evening of tranquility and relaxation under the stars.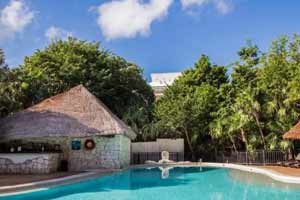 La Tortuga
Pool Bar
Cool off with drinks from this casual bar, set by our secluded and relaxing La Tortuga pool.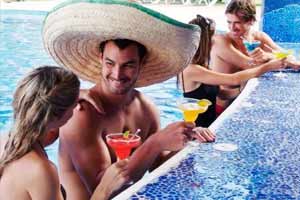 Sirena
Swim-up Bar
Located in our lively main pool, this swim-up bar allows you to grab a drink without even getting out of the water.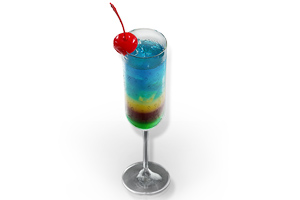 La Tortuga
Poolside Bar
Dress Code: Casual
Open: Morning and Afternoon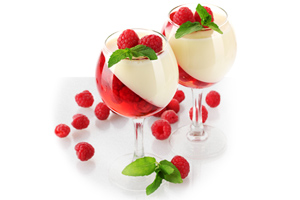 Theatre Bar
Bar
Dress Code: Casual
Open: Evening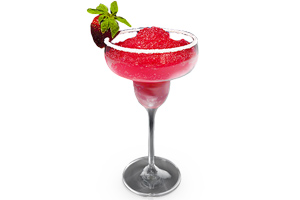 Sirena Poolside Bar
Swim-Up Bar
Dress Code: Casual
Open: Morning and Afternoon